Welcome!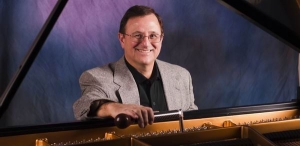 Welcome to www.CalChamp.com where you will learn more about me, Cal Champine, RPT, and the services that I can expertly provide for your family's or organization's piano needs.
Location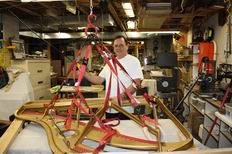 I will come to your home, business or organization to service your instrument. For larger rebuild jobs, I have a large workshop at 2145 Dalesford Drive, Troy, MI 48098.
I am a second generation Piano Technician and have been professionally rebuilding, reconditioning, tuning, and servicing pianos for more than 30 years.
Being an RPT (Registered Piano Technician) means that I applied and passed the exams to become a Registered Piano Technician through the universally- respected Piano Technicians Guild, Inc.
Servicing All Pianos
Purchasing a piano is an investment, as is paying for piano lessons. I can help you get the greatest return on your investment of money and time by maintaining your instrument and ensuring that those who play your piano receive the richest reward for their efforts by producing the best sound your instrument can make. Whether your piano is old or new, in a home or concert hall, I want to be your registered piano technician.